The Best in the Business
As a long-standing professional in the trade, Grayhawk Industries offers expert, competitively priced, spray foam application services throughout the BC Interior on a variety of projects both large and small.
Spray applications offer a number of advantageous properties across all levels of construction project development. Grayhawk Industries is experienced in a diverse cross section of spray applications.
What can you expect
from
Grayhawk Industries

?
The most experienced team in the business of spray foam application

Extensive experience in large scale tower projects
Strict adherence to Canadian spray foam regulations and performance specifications

A proud history of working with BC's largest general contractors
The BC Interior's most experienced spray foam contractor, specializing in commercial and multi-story structures

POLYURETHANE FOAM INSULATION
Spray applied polyurethane foam insulation provides a gap free, airtight, monolithic envelope of a low permeable closed cell moisture resistant insulation. Our applications solve problem of providing building envelopes which are both energy efficient and cost effective. Spray foam has become an industry standard in construction excellence.
Benefits of Polyurethane Foam
What sets sprayed polyurethane foam apart as a building envelope system is that in a one step process it adheres tenaciously to virtually all surfaces, smooth or irregular. As a result, polyurethane foam offers the following advantages:
A high thermal resistance rating

An effective air barrier

Provides vapour barrier qualities that effectively control moisture transfer and condensation
Eliminates convective air flow, both through and around insulation

Minimizes thermal bridging

Instant onsite custom thermal insulation application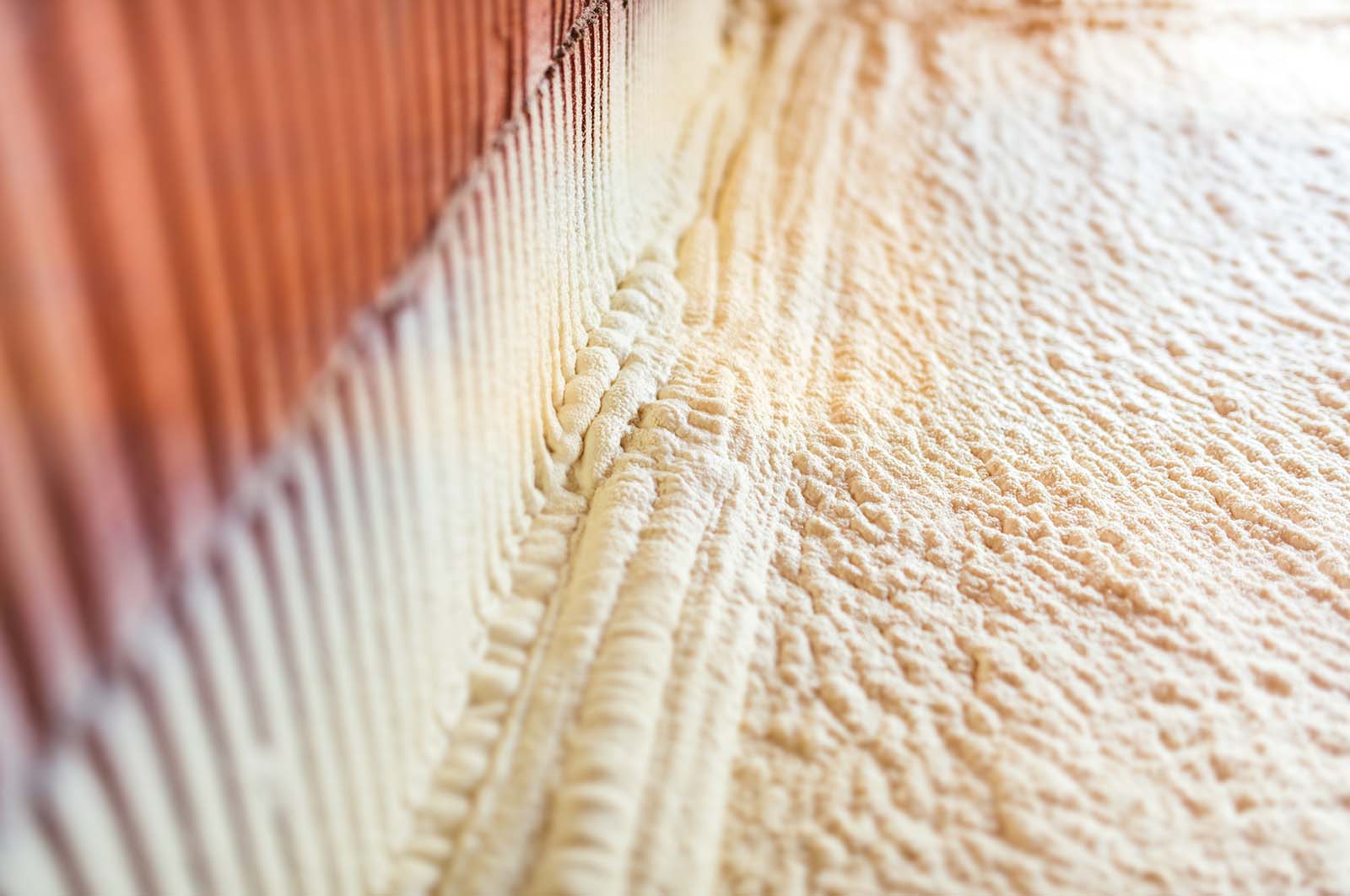 Thermal / Acoustic Insulation
Spray applied thermal insulation is widely used in buildings and parkades as a thermal break between unheated and heated spaces. It is a cost effective and efficient solution for large structures. Grayhawk Industries offers both a spray applied mineral fibre and spray applied glass fibre insulation to satisfy many thermal or acoustic applications.
Other common applications:
Prefabricated metal buildings

Quonsets

Church or performance halls
Theatres

Gymnasiums

Unheated patio and cantilever construction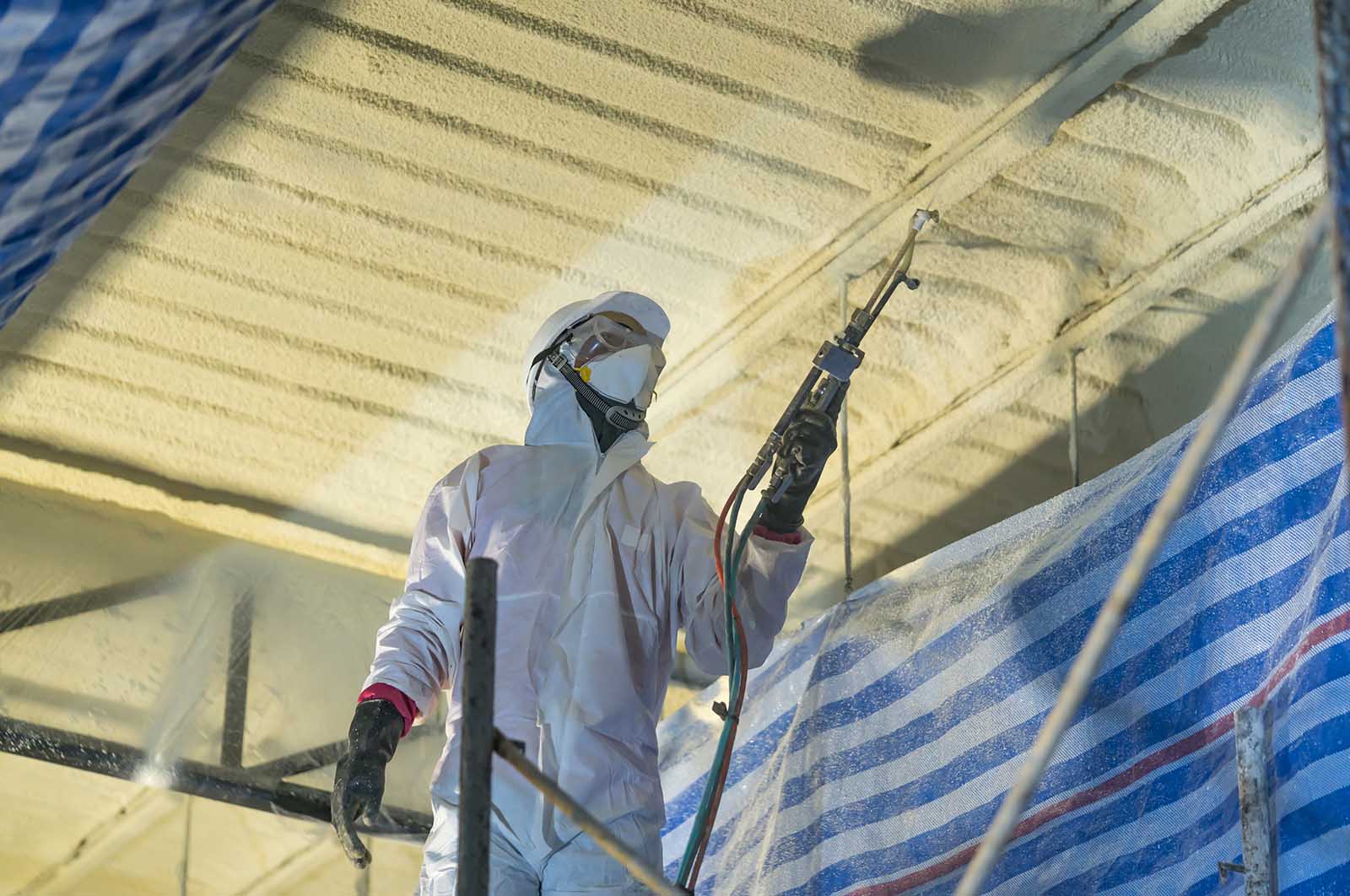 Customization
Depending upon the customer's esthetic requirements each product leaves a distinct textured finish that can be tamped or tinted to fit design specific esthetics. Grayhawk Industries Ltd. employs trained applicators and can provide cost effective solutions to your thermal and acoustical needs.